Three professional sommeliers are helping women make their way in the wine world, a sector still dominated by men. We take a look back at the beginnings of their project and their vision of the future.
"We are focusing on inspiring the next generation of wine leaders"
Nominations for the 2023 Simone Awards are now open. Do you know a commited woman?
Victoria, Amy and Cynthia, three dynamic sommeliers, are seeking to change the industry's face through professional growth and empowerment.
They founded Wine Empowered, an educational organization providing tuition-free wine courses to women and minorities wishing to embark on a career in the hospitality industry. Their programs provide wine classes to students of all levels and all backgrounds. 
"Our mission is to inspire professional growth and empower women and minorities in the hospitality industry in an aim to diversify leadership roles in the industry."
To do this, the three colleagues have implemented several initiatives: 
"To advance our mission, we provide tuition-free wine education, mentoring services, and access to a wider network of sommeliers and hospitality professionals."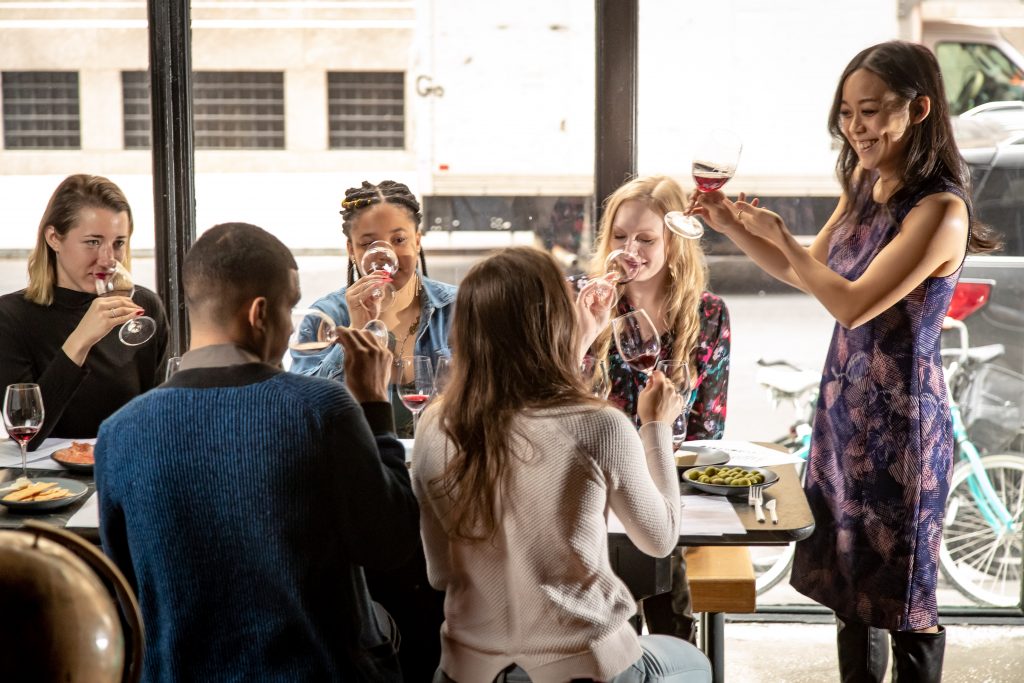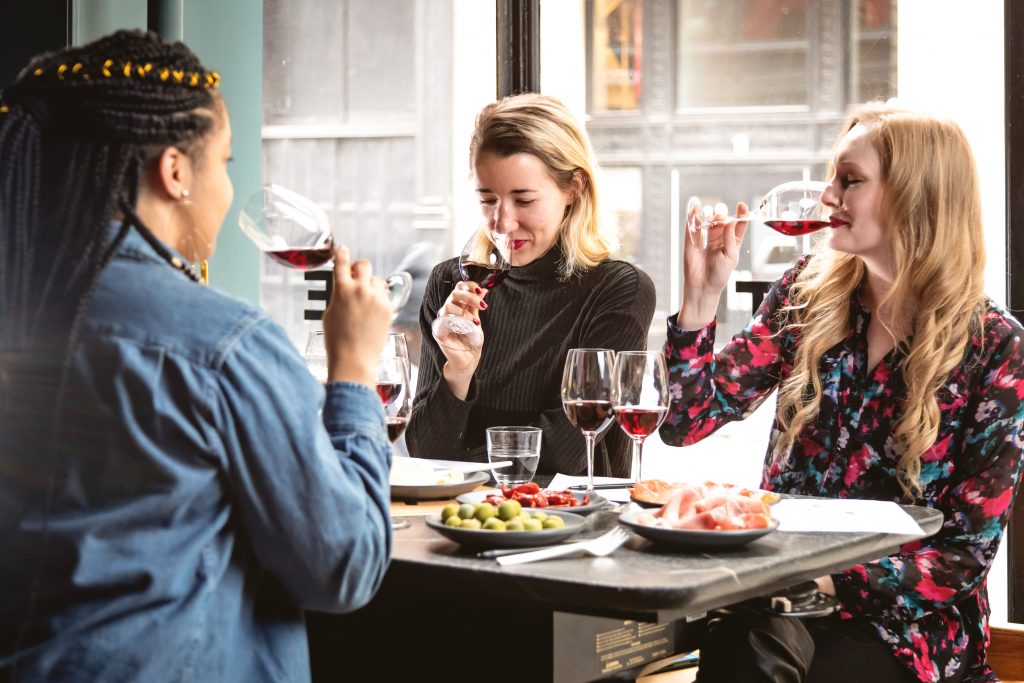 Indeed, education is the core of their project.
"We believe education not only qualifies an individual for higher levels of employment, it empowers one to pursue endless opportunities for advancement," says Victoria.
She adds: "The three of us worked in a restaurant together in NYC and offered tuition-free wine education to our staff. After this first series of classes we were so surprised to see that students were empowered to build their careers. We saw bussers become servers become sommeliers become managers! We realized that this was the key to diversifying the upper ranks of leadership within the hospitality world. This inspired us to take our initiative and expand it outside of our one restaurant."
But the association had to face a major obstacle that no longer needs no introduction:
"The pandemic! First and foremost! We were incorporated in 2018 but launched our first class in 2020… which of course we had to shut down in March. However, it was a great lesson about how we could make the classes even better when we launched again."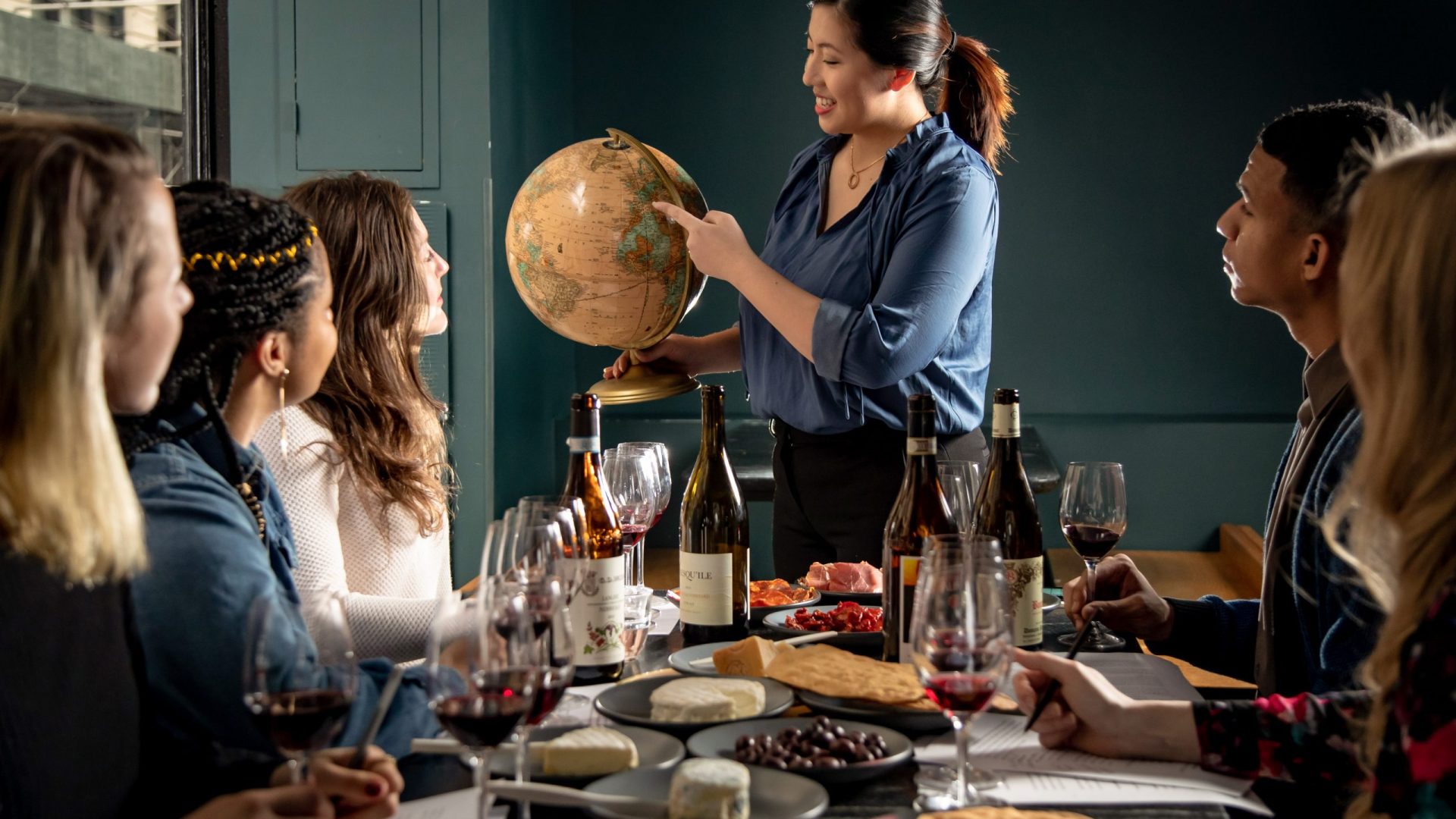 Far from giving up, Victoria, Amy and Cynthia persevered.
"We are still a baby organization and look forward to growing and expanding our initiative. In the meantime, we are proud to serve our community in a small but mindful way by offering mentorship and education to women and BIPOC in hospitality. Just our existence, we believe, shows people how important this mission is!"
Wine Empowered is unique in that they are a non-profit group with a dedicated mission to offer in-person cost-free wine education. "Other organizations are wonderful and offer scholarships to help pay for already existing programs and certifications," says Victoria. "But we felt that we wanted to create our own safe space where those who felt marginalized in the wine world could learn."
So, what is Wine Empowered's agenda for the next few years? 
"We have so many goals" replies Victoria. "But for now we are focusing on making our current class the most successful it can be and inspiring the next generation of wine leaders!"
When they received word of their nomination for the Simone Awards, they told us they felt "incredibly honored". "We are thrilled that this support will help nurture our students' future".
In addition, our grant will allow this beautiful project to grow. "Every cent of every donation goes directly to our students and our initiative of providing tuition-free education to women and BIPOC in hospitality," outlines Victoria.
Finally, what piece of advice would they give to someone who wants to commit to a cause? 
"Band together", they say. "We wouldn't have been able to do this solo — coming together as young women who were passionate about the same cause was crucial to our success. Often, there is this mindset that you have to go it alone but when we come together we can accomplish so much more!"
Thank you and we wish you all the best for the future!
Victoria was speaking to Victor Goichon, our Export Manager.