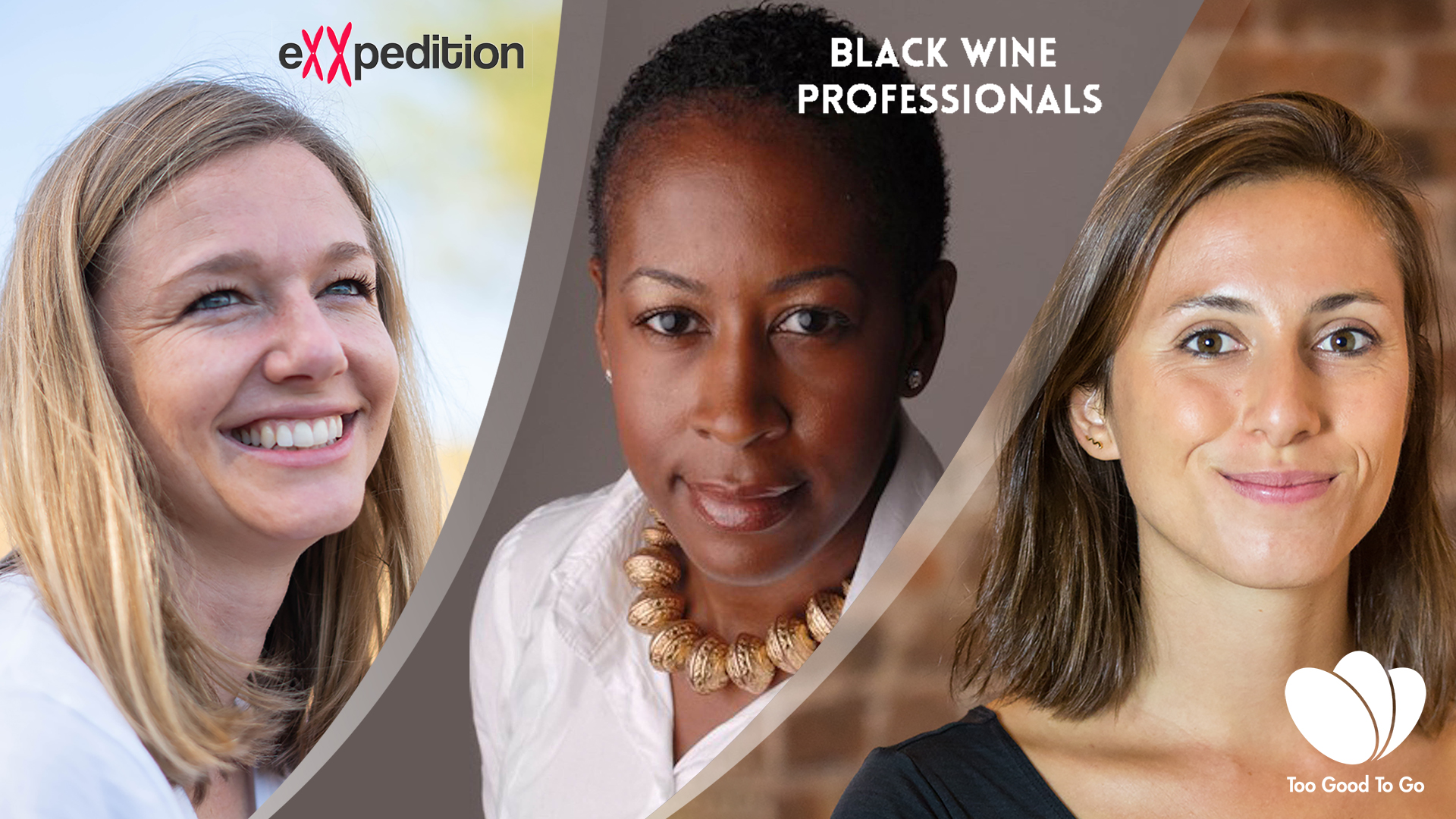 Château de Pommard and the Simone Awards Board are proud to unveil the 2021 Simone Awards winners. Launched in 2018 by Famille Carabello-Baum and Château de Pommard, the Simone Awards celebrate and support women-led causes everywhere. Each year, three laureates are selected by the Simone Awards Board based on criteria including the purpose of the cause, its achievements, and its future potential. 10% of the annual profits from the sale of Simone, Château de Pommard's top cuvée, will be donated to the winners' causes.

The 2021 Simone Awards gathered candidates from diverse backgrounds, fighting for different causes such as ending youth homelessness in the United States, lifting smallholder farmers out of poverty in West Africa, or promoting and providing access to clean water. The selected winners, three extraordinary women from France, the United Kingdom, and the United States, truly represent the spirit of commitment — selflessly impacting the lives of others and making our world a better place.

Lucie Basch is the co-founder of Too Good To Go, an app dedicated to tackling the food waste problem in France and the rest of Europe through partnerships with local businesses and awareness campaigns. A young, French engineer, Basch won the Prix Margaret's "Entrepreneur of the Year" award in 2018 and was part of Forbes' "30 under 30" list – which showcases young, successful European entrepreneurs – in 2020.

"There is a lot we want to do with the Simone Awards grant. First of all, it is a great recognition of all the team's efforts. Secondly, we hope to use this grant to develop awareness campaigns in thousands of schools in France in September 2022." – Lucie Basch, co-founder of Too Good To Go.

Emily Penn co-founded eXXpedition in 2014 with the ambition of better understanding the plastic pollution issue and finding solutions to this worldwide problem. The non-profit organisation runs pioneering all-female sailing research expeditions at sea and virtual voyages on land to investigate the causes of and solutions to ocean plastic pollution. Emily is an ocean advocate, skipper and artist. In 2016, she became the youngest and only female recipient of both the Yachtmaster of the Year, awarded by HRH Princess Royal, and the Seamaster of the Year award. In 2021 she was awarded a British Empire Medal in the Queen's New Years Honours List.

"We are really excited about this grant. It will help our ambassador community to support the activities we run and to share the incredible impact that these fantastic role models are having", Emily Penn, co-founder of eXXpedition.

Last but not least, Julia Coney and her organization, Black Wine Professionals, are the third winners of the 2021 Simone Awards. Founded in 2020, Black Wine Professionals is a resource for wine professionals and gatekeepers seeking to empower diversity in their industry. Julia Coney is an American wine writer, wine educator, speaker, and consultant. Her writing includes stories on wine, winemakers, and the intersection of race, wine, and language. In 2020, Wine Enthusiast elected her 'Social Visionary Award Winner' for her work in writing and speaking on diversity, equity, and inclusion in the wine industry. Wine Industry Network named her one of Wine's Most Inspiring People for 2022. 

"We're honored to receive this award; it is the continuation of our work. We'll be able to create an immersion experience with a trip to France for professionals to go out in the field and meet with winemakers. We believe that no book can change how you feel when you're on the soil," – Julia Coney, founder of Black Wine Professionals.

Nominations for the 2022 Simone Awards are open now and closes on December 15, 2022. The Simone Awards are open to any woman-run cause in any country or sector worldwide focused on positive outcomes.