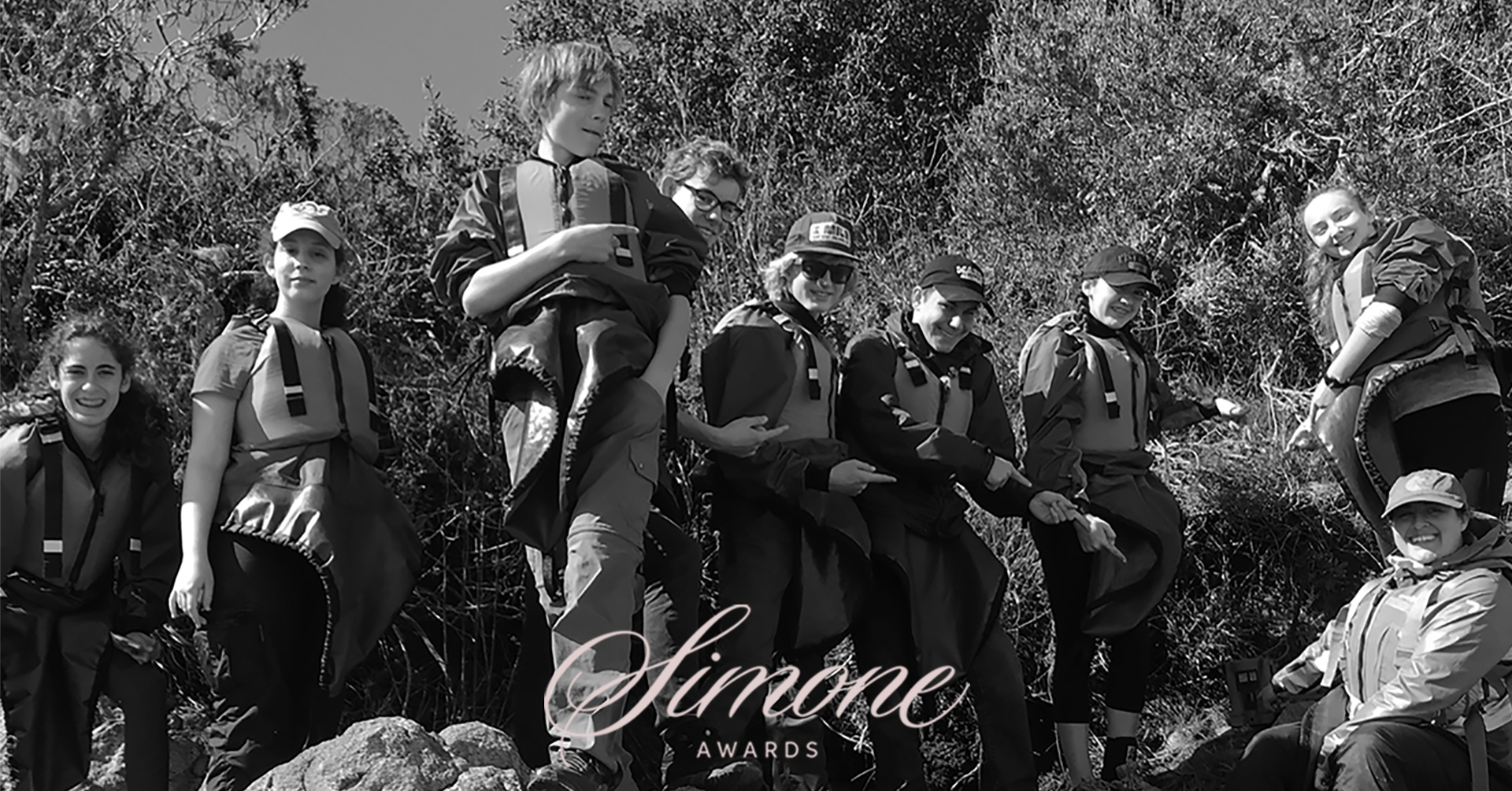 Since 2018, the Simone Awards have honored six amazing women dedicated to causes aiming to change our world for the better. We spoke with previous Simone Award winners Nathalie, Stori, Christine, and Shelby to hear about their recent work.
Through Raison d'Art, Nathalie Hazan focuses on violence prevention. Her most recent work, PortraitX, is a five-year research intervention project to prevent teen dating violence in high schools across Canada. Within the context of PortraitX, Nathalie and her team have developed an app combining technology, art, and media to educate teenagers on how to build relationships.
At the Marin Academy Research Collaborative (MARC), Stori and her team continue to inspire and empower young women to pursue Science, Technology, Engineering, and Mathematics (STEM) opportunities. "It has been a joy to watch young women develop into the next generation of scientists and leaders tackling such complex issues as climate change, public health, translational research, and exoplanet discovery," confirmed Stori. Since 2019, more than 20 young women in the program have partnered with mentors worldwide to design and conduct their own scientific studies.
In the past months, Shelby Meyer was able to move forward with her work at SquareOne Village. Her team at Landscape For Humanity worked with Opportunity Village Eugene residents to build a transitional housing community for people with low incomes. When asked about the impact of the global pandemic on her work, Shelby answered, "Of course, community collaboration has been more difficult with the restrictions from the pandemic. We have created surveys for the villagers about their environmental needs before, during, and post-COVID, and we have been thoroughly documenting our design processes and safely prototyping new designs."
Since founding À Chacun Son Everest ! in 1994, Christine Janin organized hundreds of restorative stays for children and women in remission from cancer. Despite the restrictions affecting France in 2020, the association was able to run two recovery trips for children and eight residencies with women. "I am so grateful for the Simone Awards. Not only did they provide us with monetary assistance but they also gave us visibility on a global scale," said Christine.
This year, more than ever, the Simone Awards are an essential part of Château de Pommard's corporate social responsibility initiatives. Nominations are open until April 30, 2021 on simoneawards.com/nominations.