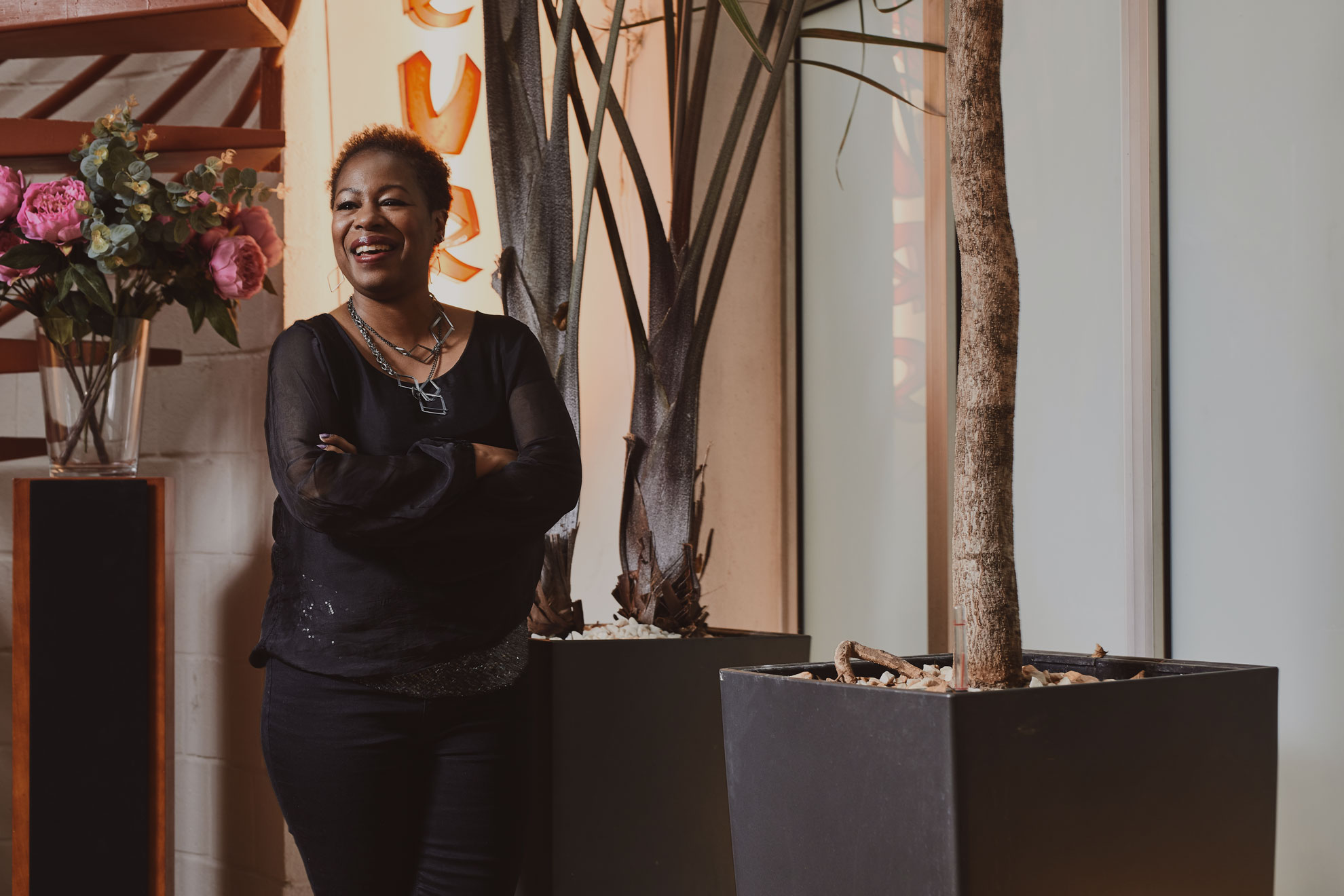 This year, the Simone Awards Board is thrilled to welcome Tanisha Townsend, wine educator and author of Girl Meets Glass, as the 2021 Simone Awards ambassador. As a wine professional, Townsend has dedicated her career to sharing her passion and knowledge with wine lovers. Through wine education courses, private tastings, her blog and podcasts, she empowers her community to discover the world of wine and their own tastes.
We spoke with Tanisha about her story and what it means to be the Simone Awards Ambassador.
Tanisha, can you please introduce yourself? What has been your journey so far?
Hello, I'm Tanisha Townsend, originally from Chicago, Illinois. I currently live in Paris, France, where I teach wine courses at a couple of universities. Before the COVID-19 pandemic, I was doing food and wine tours with people searching for new types of experiences. Since then, I do those virtually. I also do a little bit of writing and have launched my own podcast.
How did you get involved with wine?
I got involved in the wine industry by accident. I started drinking wine because I was kind of stressed out when I was in grad school. So that was something that I did to relax. I attended a few wine festivals when I lived in Maryland and Virginia. I got fascinated by the wine world, so I decided to take wine courses and then get into wine marketing. I did a lot of wine tastings in grocery stores, trained waitstaff, and trade. I decided to move to Paris, and it was the best decision of my life.
What drew you to France?
Wine, of course! When I first got into wine, it just seemed like the French regions were the ones that I was able to work with. I decided to start a wine career while in Burgundy, taking a course with the local inter-professional bureau. I realized that this was what I wanted to do with my life. So, it's interesting that it all ties back. And here we are in Burgundy again.
According to you, what is so special about France's terroir?
I think it's special because it's entirely different from one region to another. You may find gravel in the soil in one place, and somewhere else, you'll find limestone or sand. It's fascinating to see how it all ties in with the weather as well—the sunshine, the rainfall. I don't think there are any other regions in the world that tie in perfectly to how the wine comes out.
What do you love the most when teaching about wine?
What I love is that moment when someone gets it, whether I'm talking about tasting notes for a particular wine or a specific topic—the soil, the climate, or even how the grape becomes wine. I just love to see that light bulb moment when they're like, "OK, I get it."
Introducing a new concept to someone is also a great experience, especially now that we have gone more digital. People want to learn how wine goes from the vineyard to the cellar to the internet. It's truly fulfilling to be able to teach that and have someone understand the whole process.
What are your commitments right now in your professional life and for the wine industry?
My first commitment to the wine industry is as a voice. There aren't too many people like me in this industry. "Like me" being a woman, being a Black woman, and most of all being a Black American woman. Many times, I've had people tell me that they didn't realize how important it was to see someone who looked like them until they saw me. That is why I need to get in front of a camera or a classroom.
Whether I'm out championing causes or fighting the good fight, just me being present and doing what I do is probably helping someone along the way. People can see someone that looks like them and realize that it's possible for them.
Another commitment I have to myself is just knowing more about wine and the industry. I think when you've been in the industry for a while, you may get too comfortable and just forget to explore this infinite world of wine. So that is my challenge every year, to learn a bit more about some of the regions and taste different grapes.
How do you stick to your personal and professional commitments?
I don't want an average life. And to not have an average life, I have to do things that aren't average, and that's having commitments, whether they're personal or professional, and keeping them. I want a great life. I have to stick with my commitments, whether perfecting a new language, learning about new grapes, or traveling to different places.
What would you say to inspire women in the wine industry?
I would say, "Don't let anyone dim your light." There will be many times when people may talk down to you, talk over you, or act like they don't notice you. Don't let that deter you. Don't let that bother you. Keep going. Keep doing what you're doing.
There are a lot of people that women can reach out to now, whether it's personally or through the Internet. There are mentor-mentee relationships. There are so many things that are available for you. Please don't let anyone dim your light in that way, and study, study, study.
What is your advice to anyone who wants to learn more about wine?
There is no better time to learn more about wine than now. There are so many things available to you: books, blogs, influencers, Google, YouTube videos. There is no excuse that you can't know more, even at a basic level. To go further than that, there are certification courses or tasting courses with different schools.
What is the best topic to learn about wine?
I would recommend starting with the wine tasting steps. It's so much more than just picking up a glass and putting it to your lips. It's the act of swirling and detecting the notes on the nose, in the mouth. The sensations, the perceptions you get from that experience.
What is the big difference between France and the U.S.?
I noticed a considerable difference in diversity between the U.S. and French wine industries. The United States is more conscious of the diversity issue. The way race is viewed in France is just not the same. I noticed a few times that when I am at an event or a wine tasting in France, I see a lot fewer people that look like me. Maybe that is because they don't want to be in the industry—I don't know.
What are the causes that you give back to?
The causes and projects that I mostly give back to are ones that have to do with education, in any form. I was involved in creative education in my neighborhood in Chicago, where they don't necessarily have the money or the resources to teach the arts. I also am very passionate about the wine industry and giving back to organizations that help out minorities in the industry. Giving back to those causes and being actively involved has always been important to me—and will always be.
What do the Simone Awards mean to you?
It means so much. I was honored when I was asked to be the Simone Awards ambassador because it means being a voice for an award that's so important. This award means so much to so many women across the world. They are doing amazing things. I'm just really honored.
The Simone Awards, to me, is an award that recognizes women that are doing amazing things and giving back to their community. That's so important to me because I was raised with this concept of service to the community, giving back and doing something to help someone else. The Simone Awards rewards women out there doing the work, participating in a much bigger cause than just them.