Implementing a targeted sustainable health program for critically endangered species is a trailblazing initiative. Having received a grant from our Simone Awards for 2022, Dr Deborah McCauley reveals to us how it all began and how our bursary will help threatened species in the future.
"We're watching populations wipe out on global scale"
Nominations for the 2023 Simone Awards are now open. Do you know a commited woman?
VIEW (Veterinary Initiative for Endangered Wildlife) is a nonprofit organization dedicated to the conservation of threatened species. VIEW's mission is to protect endangered wildlife by tackling the health threats that animals face in their native habitats.
"We're a wildlife health organization", says Deborah. "We have initiatives in North America, Africa, and in Asia. We're a small organization creating sustainable wildlife conservation programs, working with the local communities and are empowering them to include wildlife health into their own initiatives."
This is not Dr. McCauley's first experience with wild animals.
"I've always worked with wildlife: at the State of Wildlife, in Montana Fish, Wildlife and Parks, for the Wildlife Conservation Society, at a zoo. Great conservation work is being done on a global scale, to address climate change, habitat encroachment and anti-poaching  measures". 
However, these measures do not seem sufficient and a link in the chain seems to be missing. 
"It's a missing piece to conservation. I felt adding a comprehensive wildlife health program into conservation efforts could be as important. Not enough disease surveillance was being addressed to our critically endangered wildlife or threatened species. If you think of COVID, and how we have gotten COVID from wildlife, you have to think the other way around too: we also share diseases with our endangered wildlife. We are actually on the sixth extinction wave. We're watching populations wipe out on a global scale."
From this observation, VIEW was born. And Deborah brought in another expert to add experience and know-how to the project in the shape of Dr. Gretchen Kaufman, a leading light in conservation medicine at Tufts University in the US.
"I was lucky enough to partner with Dr. Kaufman in this project. We have a lot of really excellent veterinarians that are part of our team in trying to expand sustainably, including wildlife health, into efforts."
The non-profit association is the only one in the world to intervene on this pillar.
"We're pioneering this new space. There is no other organization in the world that is doing something very similar to us, which is targeting threatened and endangered species, implementing a sustainable wildlife health program for countries, for parks, for organizations, and doing it in a sustainable way."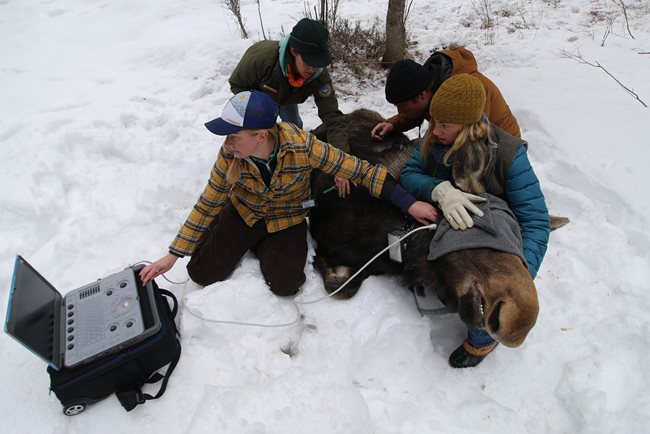 VIEW accompanies local actors but does not have the vocation to intervene in a definitive way on the territories.
"Our program is an initiative, we're not staying in the chosen areas forever. We're just here to help conservation groups include health into their efforts and then we move on. One of the things that we have done also, is that we have built the equivalent of an electronic medical record system for critical species. We are currently working with a state agency in the US and a veterinary school on a global research on elephants and North American as well as African species. It's a unique program with searchable engines. You can upload photographs and X-rays and ultrasounds as well as Google Maps. It's a program geared for people in the field working with endangered wildlife or threatened species."
Setting up such a project is not an easy task and Deborah and her team face obstacles, particularly finance.
"Clearly the biggest challenge is fundraising. One of the reasons for that is we are very clear in our mission and we don't deviate from it. There really aren't any types of grant out there for this type of conservation work because we're pioneering new ground. Therefore, donations from companies or individual donors are greatly appreciated. We have a lot of veterinarians and conservationists that understand and know the importance of our work. For example, the World Wildlife Fund is a big organization that does great conservation work, but they don't have wildlife veterinarians or wildlife health programs. We have great people and great teams, but we need funding to expand and grow."
But the association still manages to develop despite the difficulties, with Nepal being the initial focus for the building of this initiative.
"We did our pilot work in Nepal. We were lucky enough to work with some of the best conservationists, with local people, with the government, and a non-government organization called National Trust for Nature Conservation and the University. We built our first sustainable program there, starting in Chitwan National Park", says Deborah. "We trained over 200 wildlife veterinarians and conservationists as well as the park police and biologists. When an animal, a tiger for example, is being captured because it's leaving the park and they have to translocate it to a new location, that's a valuable time to collect health information such as blood, tissue, fecal. A lot of really great conservation work is being done in Nepal. Not only our work, but also from other local and international groups. 
This intervention has had a glorious impact:
"Within the time frame that we were there, about eight to ten years, the number of tigers has doubled. That's the first country in the world that's done that. I can't say it's all View, but that's an impact."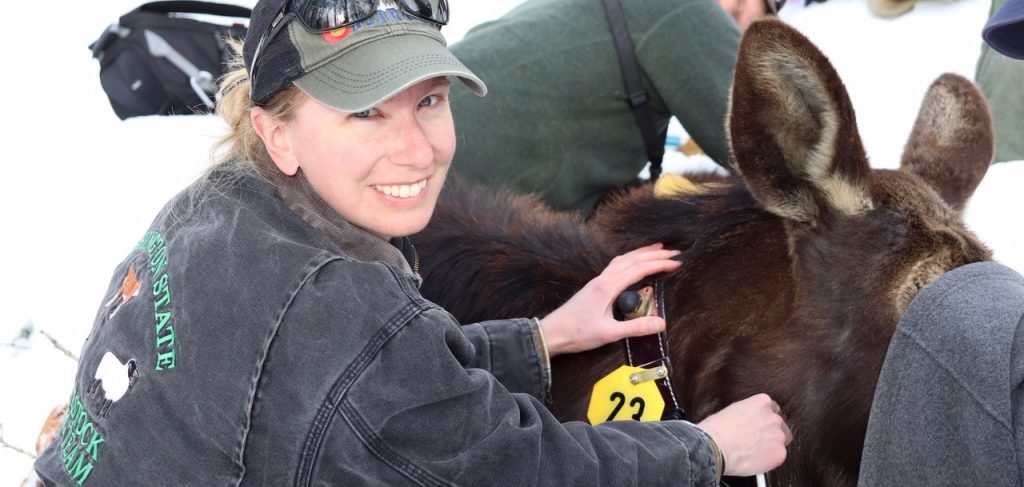 So how does VIEW gain momentum for future projects?
"Our vision is to watch out at how local communities and local conservation organizations include wildlife health as a cornerstone for their conservation efforts."
VIEW's Executive Director stresses the importance of disease surveillance: "I strongly believe that disease surveillance is critical, and that it can help populations. Those are very important conservation issues. But health is something that has not really been addressed enough, and there needs to be more funding, and I would love to see more funding and more support in this realm."
Dr McCauley reminds us of the stark reality that her team and her project are addressing.
"We are watching extinction: wildlife populations die off without us knowing about it. If we share 75% of new and emerging diseases with wildlife, imagine how many domestic animals share diseases with our wildlife. For example, a dog can carry a disease that spills into wildlife populations. The sharing of disease is increasing exponentially. In the past 50 years, the human population has doubled. Just think how much the domestic animal population has increased enormously and then how that is affecting our wildlife."
Deborah has won numerous global leadership awards including the 2017 Ashoka Fellowship and the Emily Couric Women's Leadership Award in 2019.
When she found out about her nomination for the Simone Awards, Deborah felt "delighted, curious and surprised."
She adds: "We were curious to know if it was one of our supporters that put our name in your hemisphere. We appreciate that you recognize the work that we're doing. We worked very hard on our reputation and our work. We spent many years putting these programs together, and we appreciate that you have recognized them."
Our grant will enable VIEW to work in the Greater Yellowstone Ecosystem on a grizzly bear project.
What advice would Deborah give to people who want to commit to a great cause?
"Have a goal, have a vision. Surround yourself with the people that are going to embrace that. And don't deviate from your goal and don't stop. It gets tough, and it's not easy, but you'll get there."
Thank you Deborah and good luck for the future!
Dr. Deborah McCauley was speaking to Benoit Daury, our On-Trade Director.